Price List
Prices are subject to change without any notice. Kindly reconfirm the prices before placing order.
Balanced Life Style
We, at Thornton, are passionate about balanced lifestyle - Work hard, Sweat hard, Have fun.
You have successful career. You have family responsibilities. You also take care of your well-being.
Cycling adds balance to your lifestyle. You cycle to work, you cycle with your family or friends, and you simply go for a long ride alone to clear your mind.
Thornton Bikes - Setting New Standards
With innovation at the core, we continue to set new standards for foldable bicycles by bringing high specification bikes at affordable prices.
We bring best foldable bikes in Town to our customers - Bifolds and Trifolds - Thornton as well as other popular brands - all under one roof!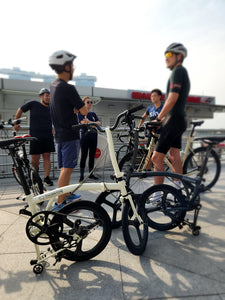 TRIFOLDS
THORNTON BRAND
𝗧𝗵𝗼𝗿𝗻𝘁𝗼𝗻 Orbit: $1,488
20" Trifold
9 Speed External, Shimano Sora
Hollowtech Crankset
12.0 Kg
𝗧𝗵𝗼𝗿𝗻𝘁𝗼𝗻 𝗖𝗶𝗲𝗹𝗼: $1,288
16" Trifold
9 Speed External, Shimano Sora
Hollowtech Crankset
Longer Stem with M/Y/S Handlebar
11.5Kg

Thornton Zen: $1,188 onwards
16" Trifold
7 Speed External
Normal Wheels: $1,188 (11.0 Kg)
Carbon Sports Wheels: $1,688 (10.5 Kg)
OTHER BRANDS
𝗕𝗿𝗼𝗺𝗽𝘁𝗼𝗻: $2,688 onwards
16" Trifold
C Line: 6 Speed, 11.3Kg: $2,688
P Line 4 Speed External, 9.6Kg: $4,288
Aceoffix: $988 onwards
16" Trifold
3 Speed External : $988
5 Speed External : $1,288
7 Speed External, Carbon Sports Wheels : $1,888
10.5 Kg

3Sixty Standard: $788
16" Trifold
6 Speed
Square Taper Crakset
12.7 Kg
Details

3Sixty Customised: $888
16" Trifold
Hollowtech Crankset
Longer Stem with M/Y/S Handle Bar
6 Speed (12.0 Kg) / 3 Speed (11.0 Kg)
Details

Pikes: $888
16" Trifold
6 Speed
13.0 Kg
BIFOLDS
THORNTON BRAND
Thornton Comet: $588 onwards
7 Speed: $588
9 Speed: $788
10 Speed: $888
20"/22" Wheels, Bifold
Hollowtech Crankset
Mechanical/Hydraulic Disc Brakes
11.0/11.5 Kg
Thornton Triton: $488
16" Wheels, Bifold
Shimano 6 Speed, (Suitable for Kids 130cm+)
11.5 Kg
OTHER BRANDS
Java Aria: $1,388 onwards
Carbon Frame
18 Speed. 20" Bifold
Semi Hydraulic Disc Brakes
10.3 Kg
Details

Crius Velocity: $988
10 Speed. 20"/22" Bifold
Hydraulic Disc Brakes
10.5 Kg
Details

Fnhon Gust: $788 onwards
10 Speed. 16/20/22" Bifold
Mechanical/Hydraulic Disc Brakes
10-11 Kg
Details

Fnhon Blast: $888 onwards
10/11 Speed. 22" Bifold
Mechanical/Hydraulic Disc Brakes
10.5 Kg
Details

Fnhon Tornado: $888
10 Speed. 22" Bifold
Hydraulic Disc Brakes
10.5 Kg
Java X3: $488
16" Wheels, Bifold
3Speed Internal. (Suitable for Kids)
10.0 Kg

ROAD BIKES

Java Ronda. $788
Java Siluro2. $788
How to Buy?
You can buy online through our website, by telephone call or visit our store.
Buy through Website
Simply add your bike to the cart, pay using various options such as Pay Now, Credit Card etc and we will make delivery to your place in Singapore.
Buy through Telephone Call
Whatsapp to 89007285 and we will call you back soonest possible to take your order. You pay by Pay Now and we will make delivery to your place in Singapore.
Buy at our Store
Visit our store at Queensway Shopping Centre, pay by Pay Now, Nets or Cash and collect your bike.
Ready for Road

We sell our bikes as Ready for Road - Assembled, Tuned and Tested at our Service Centre in Singapore. Hit the road straight away.
Thornton Guarantee
Your purchase of any bike from Thornton comes with Thornton guarantee of peace of mind.
Your bike comes with Thornton's Comprehensive Warranty of One Year against manufacturing defect - The Frame, Parts, Labour are included.
You also get Two Free Maintenance Services worth $68 each, to be completed within one year of purchase.
As you discover your bike, we are here to support. You get One Year of unlimited Turning and Adjustments.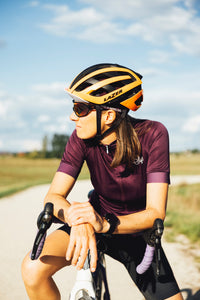 Bicycle Accessories
Equip yourself with Safety and Convenience!
We have wide range of Bicycles Accessories to make your ride safe and convenient.
You get free accessories worth $50 when you buy a bike from us. You also get 20% discount on the amount spent over and above $50.
Following are some of popular accessories with the starting prices.
Helmet $48
Cycling Gloves $16
Front Light $12
Tail Light $10
Bell $10
Water Bottle Cage $8
Water Bottle $8
Phone Holder $18
Kickstand $28
Seat Cover $18
Lock $16
Air Pump $18
Front Bag $28
... And much more
Thornton Mechandise
Be proud of owning a Thornton!
Not only a Thornton Bike, but also Thornton accessories.
We are carefully and selectively adding Thornton Products for our esteemed customers. To start with, we have:
Thornton Cycling Shirt $38
Thornton Water Bottle $18.
More to come!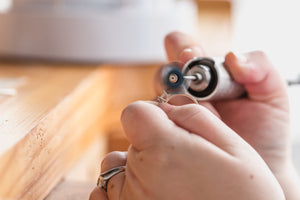 Upgrades and Customisation
No one size fits all.
We take pride in upgrading and customising your bike to your requirement. Here are some of popular upgrades and customisations:
Hollowtech Crankset $148
Upgrade your Square Taper Crankset to Hollowtech Crankset to make your bike lighter, faster and more efficient.
Longer Stem for Trifolds $148
Upgrade to longer Stem with Y Handle Bar to make your steering more steady or to Longer Stem with M Handle Bar if you are tall or prefer a more relaxed up right position.
Upsize the Rim to 22" (461) $188
Make your bike faster and more efficient by upgrade your 20" wheels to 22". Also go for a new bolder and vibrant look for your bicycle by selecting Gold, Red or Silver Rim. We also have matching color Chainring, Seat Post, Pedals, Handle Grips etc to go for.
Carbon Package $128
Make your Bicycle lighter and elegant by upgrading to Carbon Seat Post, Carbon Handle Bar and Carbon Pedals.
... and much more.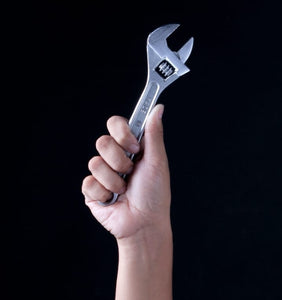 Thornton Care
Maintenance Service
You love you bike. You can't live without it.

It needs the care that it deserves. Do carry your maintenance service at least once a year.

At only $68, we will service your bike.
Labour Charges
Help is readily available for any works that you may need for your bicycle. Here is the list of some of common works:
Maintenance Service $68
Drive Train Degrease, Clean and Lubricate $30
Tire and/or Tube Change $20 (+$10 for addtional)
Gear Tuning $20
Brake Cable Change $20
Gear Cable Change and Turning $30
Gear Shifter Change and Tuning $30
Deraileur Change and Tuning $30
Disc Brakes Change $50
Bottom Bracket Change $30
Minor Works (Handlebar, Seatpost, Saddle, Pedals, Chainring, Rack etc) $10
... and much more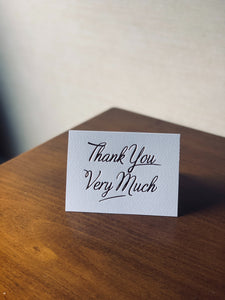 Thanks for your support
Thanks to all our esteemed customers for their support. We are grateful to our customers for rating us high in terms of meeting their expectations.
We remain committed to serve our customers to the best of our abilities.
This is what some of customers have to say.
Customer Reviews
Best Foldable Bicycle Singapore
We are humbled being adjudged the Best Foldable Bicycle Singapore for 2023 by SC Media.
Best Foldable Bicycle Shop
Visit us
Store:
THORNTON BIKES
#02-36B Queensway Shopping Centre, 1 Queensway, Singapore 149053
Mon - Wed: 12.30 - 20.00
Thu - Fri: 12.00 - 20.00
Sat - Sun, PH : 11.00 - 20.00
(Service Centre: 12.30 to 20.00. Closed on Thursdays)
Contact Us
Call: 8910 1550
Whatsapp: 8900 7285
email: contact@go2thornton.com
Website
Facebook
https://www.facebook.com/go2thornton/
Instagram
https://www.instagram.com/thornton.bikes/
Carousell
Thornton International Pte. Ltd.
UEN: 202132991R
Registered Office:
1 Queensway, #02-36B Queensway Shopping Centre, Singapore 149053